Susan Jordan, MBA, MSODL, PCC
Executive Leadership & Career Coach
UNCOVER what's holding you back.
LEVEL UP your performance.
ACHIEVE your aspirations.
Realize your Career Destination with Sphereshift Coaching & Consulting
About Susan Newsletter Sign Up
BOOK A CHAT
Sphere
"An area of range, over or within which someone acts, exists or has influence and significance."
Shift
"To change the place, position, or direction."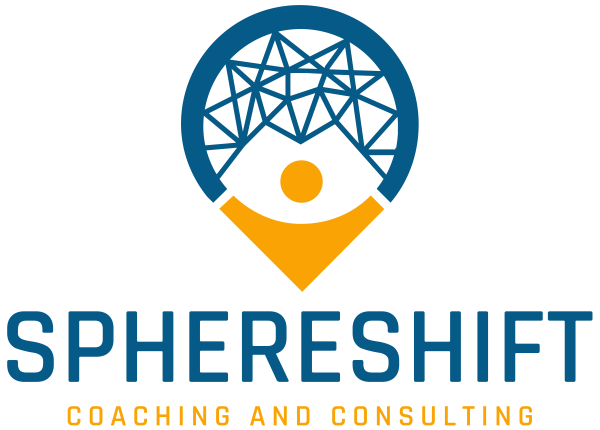 Susan has served 150+ clients around the world, providing 1,500+ hours of coaching expertise
I just really appreciate the gentle way Susan guides my thinking! So helpful! Ask great questions that require me to go deeper into the issues and better understand the root of my concerns and goals. Repeating back what I am trying to say in a clearer way is always so helpful! The recommended readings and reflections are great! Thinking more strategically and asking myself more questions. Having the time and space to talk through my leadership challenges has been incredibly helpful, and my coach is wonderful. Feeling awesome about the way these sessions helped me to get closer to the set goals. In the last two weeks, my team has been able to effectively adapt to change.
VP - Media Company 2021
Managing people as per their personality style and being flexible enough to do so. Effective Delegation and empowering team. Strategic planning. More perceptive of my strengths and weaknesses, and understanding of goals I want to move forward to and begin to take action moving towards them.
Director – Manufacturing 2021
Formulated plans based on goals I recognized and set, and took actions toward those goals, specifically better time and project management skills. I really enjoyed our thought provoking session on the important core question on personal branding
New Manager – Science 2022
Ability to say "no" and focus on the bigger picture. Working through a job transition successfully.
Director Sales - Software 2022
As always, Susan provides great insight into the challenges I am facing. We discussed some ideas and I left with a solid homework assignment that I think will help me move the needle forward on a current issue.
Director - Science Research 2022
Set goal that next best move is not lateral. Applied for 2 internal positions. Assigned high visibility cross functional project.
Director - Consumer Goods 2022
I'm more centered and less impulsive in how I'm approaching my career. I can create narratives in my head if left alone, and Susan has done a great job of eliminating that.
I've become more aware of my anxiety. I'm able to hone in on how my body is feeling and am starting to get anxiety under control. While it was debilitating in 2020 to the point where it would leave me paralyzed sometimes, I've also been able to get a better handle on my inner critic. However in moments of stress and extreme stress it still rears its ugly head. That's going to be a lifelong endeavor to solve.
Director - Sales Software 2021
Getting the inner critic under control and identifying anxiety to prevent it from debilitating me.
Director - Crypto Currency. 2021
2021 has helped me reframe situations, challenges, opportunities. It has given me tools to bring back to my team and develop my leadership skills.
I have gained further clarity into my weaknesses and areas of improvement and a path of things to work on
AVP - Fintech
I'm actively thinking about my career in a wholistic way rather than the individual tasks at hand. Coaching keeps me on track; actively think about career rather than focus on day to day tasks. Coaching helps me to find a path to success with actionable steps. Coaching helps me to discover what I'm good at and what I'm not good at (eg. not quick on my feet, need preparation, anticipate response, ok to be transparent about it). Coaching teaches me to be more proactive (eg. instead of let's look at the ladder together, I've already gone through it and here are some gaps).
I have developed new methods of communication to effectively manage up. I have also learned how to work with and navigate around difficult senior leaders. I have developed strategies to help me become more resilient in stressful moments. These new skills were clearly noticed by my managers, resulting in me getting promoted.
Individual Contributor – Social Media. 2021
Got promoted to manager! I have learned a lot of strategies in managing my work stress. Susan has a great sense of humor is practical and encouraging! I am taking more time to focus on my career development. I have taken the position to grow my people and take care of the business, so much so, that I did my self a disservice to focusing on my own career growth. Thank you for truly making an impact in my life, helping me see things from a different perspective & giving me tools & practices to rethink and also help me be a better coach to my team.
Individual Contributor – Social Media Company 2021
Executive Coaching, Leader Development, and Purpose Driven Careers
C-Suite Leaders, AVP, VP, Director, New Leaders and Hi-Potentials
High-Tech, IT Services, Software Development, FinTech, Accounting Services, Hospitality, Legal, Media and Healthcare industries
Career Development, Communication, Leading Others, Influence, Well-Being, Time Management and Strategic Thinking
Promotions, New Careers, Transition to a New Role, Confidence, Stress Reduction, Managing Up, Mindset Shifts, Self- Awareness, Boundaries and Advocating for Self
Realize your Career Destination with Sphereshift Coaching & Consulting
We'll help you discover your inner leader, build confidence, or enhance your career performance through 1:1 virtual or group coaching. Mid-career professionals benefit from focused coaching to complete their authentic style, leverage their strengths, and achieve their career goals.
Through intentional and supportive coaching sessions, we help you determine roadblocks to your success and initiate positive change. Through assessment and inquiry, we'll discover where you are now - and, more important, what you would like to happen. Together, we'll determine a plan to enhance your performance, experiment with new behaviors and mindsets, and set you on the path to achieve the career goals most important to you!
Teacher, mentor, trainer - those words are synonymous with the role of a coach. By fully engaging in the professional coaching process, you can expect many positive outcomes:
- Success in your current job or a new role
- Influence with executive presence
- Improved boundary setting
- Control of multiple priorities
- Masterful communication skills
- Less stress and greater trust in yourself
- Work alignment with personal values
- Advocating for yourself and owning your power
Ask Susan's clients why they chose Susan, and they'll quickly tell you she's the "coaching match" for them. Why? Because she's not your one-size-fits-all coach who provides prescribed answers. Instead, clients seek out Susan for her:
- Personalized and transformative approach to enhancing your career performance
- Relaxed, often humorous style that makes her approachable and easy to talk to
- Willingness to explore, consider alternatives and seek transformative answers
- Uncanny ability to drill down quickly and accurately to synthesize the most complex issues
- Commitment to life-long learning, best practices, and determination to lead by example
- Dedication and partnership with clients throughout their career journeys
Click below to learn more: